Last March 11, 2021, marked another year for the Selective High School Placement Test which introduced a new format with a reduced total score and putting more emphasis on "thinking skills, mathematical reasoning and problem-solving" as the New South Wales Department of Education has stated in their website. This also signals another season for reviews where selective school online tests become useful. Also, this will be a preparation year for next year's computer-based exams. (This is the last time paper and pencil tests are administered.)

Selective school tests are used as the basis for acceptance of Year 7 students into selective high schools, government learning institutions that cater to students with exceptional academic standing and merit. There are less than a hundred of these learning centers in Australia and a majority of them are located in New South Wales. A selective school exam is comprised of four sections: reading, mathematical reasoning, thinking skills, and writing. Each part has an allocation of 40 minutes through multiple-choice questions (with the exception of writing which is the open response.)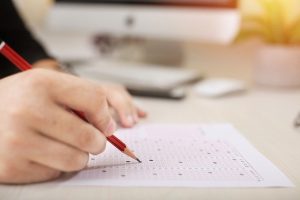 While you can study and review a multitude of topics in various subjects, the exam is tailored to gauge your general knowledge and ability. The topics and questions that will appear may vary and remains ambiguous until the day of the test. That is why tutoring colleges often encourage students to take a selective school online test as a way to help them understand how to take a test rather than focusing on what to study for a test. Unlike assessments taken in classes, exams like these tend to be more general in nature.
By taking a selective test online, you get to familiarize yourself with the testing system, how to answer multiple-choice items and how to compose write-ups under time pressure. It can give you an insight not only on how much you know or don't know but also on how confident you are and your overall test-taking attitude. Sometimes, being nervous or anxious can be the major reason for failing a test. Some who cannot handle the pressure, break down physically and emotionally.
In order to manage the pressure and stress brought about by test-taking, a selective school online test can act as your simulator, helping you build confidence and a proper attitude. It can also guide you to know what else you need to learn or understand. Indeed, the chance to enter a selective school is a tough challenge, but if you succeed, wonderful opportunities are yours for the taking.