In today's competitive job market, career changes have become increasingly common. Whether you're transitioning to a new industry or exploring different roles within your field, effectively highlighting your transferable skills is essential to catch the attention of Australian employers. This is where professional resume writing services can make a significant difference, ensuring that your resume stands out and showcases your potential for success in your new career path.
When it comes to career changes, transferable skills play a crucial role. These are the skills and abilities you have acquired in previous roles or experiences that can be applied and adapted to a new job or industry. Transferable skills aren't specific to one job or business. Instead, they are general skills that can be useful in many different situations.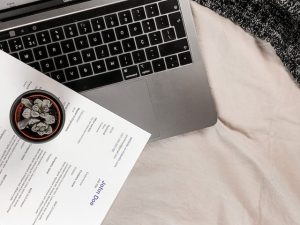 A professional resume writing service can help you identify and highlight your transferable skills effectively. Here's how they can assist you in crafting a compelling resume that appeals to Australian employers:
1. Assessing your transferable skills
Resume writing professionals will conduct a comprehensive analysis of your skills, experiences, and achievements. They will identify the transferable skills that are most relevant to your desired career path, helping you present a cohesive narrative that aligns with the expectations of the Australian job market.
2. Showcasing transferable skills
A skilled resume writer will strategically position your transferable skills throughout your resume. They will craft engaging bullet points and achievement statements that clearly demonstrate how your skills have been successfully utilized in different contexts. This approach helps employers see the value you bring to the table, regardless of your previous job titles or industries.
3. Tailoring your resume to the Australian market
Professional resume writers are well-versed in the nuances and preferences of the Australian job market. They understand the specific requirements of employers and can tailor your resume accordingly. They will use industry-specific keywords and emphasize relevant qualifications, ensuring that your resume complies with Australian standards and catches the attention of hiring managers.
4. Providing a fresh perspective
As career changers, it can be challenging to objectively assess our own skills and experiences. A professional resume writing service offers an external perspective and expert guidance. They can provide valuable insights, suggesting additional transferable skills you may have overlooked and helping you present your career change in a positive light.
5. Creating a powerful summary
The summary section of your resume is crucial for career changers. A professional resume writer will craft a compelling summary that highlights your transferable skills, showcases your enthusiasm for the new industry or role, and convinces employers of your suitability for the position. They will ensure that your summary captures the attention of Australian employers and encourages them to read further.
In conclusion, professional resume writing services are invaluable for career changers in Australia. They can help you effectively highlight your transferable skills and present a compelling case for your transition into a new industry or role. By leveraging the expertise of resume writing professionals, you can significantly increase your chances of securing interviews and landing a rewarding job in your desired field.