English is a universal language that is widely used in various fields, including business, science, and the arts. Students must have a solid foundation in English because it is a significant language in the academic world. But not every student has confidence in their proficiency in the language, which is why they need an English tutor. Students can get the knowledge and guidance they need from English teachers to succeed in school.
The aim of an English tutor is to help students become more proficient in speaking, reading, and writing English. English tutors give their students individualized attention, which is sometimes difficult to achieve in a classroom situation. They work one-on-one with students to identify their areas of weakness and create improvement plans.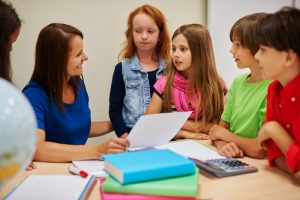 Enhancing students' writing abilities is one of the key ways that English tutors can assist pupils in reaching their goals. Many academic tasks include writing as an essential component; a tutor may assist students in comprehending the many forms of writing and properly structuring their essays. Additionally, they can assist kids with grammar, punctuation, and vocabulary which are all essential elements of effective writing.
Another way that English tutors can help students is by improving their reading comprehension. Many students struggle with reading comprehension, affecting their ability to understand academic texts. Tutors for English can help students develop strategies for reading and understanding texts, which can improve their academic performance.
In addition to writing and reading, English tutors can also help students improve their speaking skills. This is particularly important for students who are learning English as a second language. A tutor can help students with pronunciation, grammar, and vocabulary, which can improve their confidence when speaking English. This can be especially helpful for students who are required to give presentations or participate in class discussions.
English tutors can also provide students with academic support and guidance. They can help in the development of essential study skills for academic success, like time management and taking notes. English language tutors can also offer advice on academic research and writing, which is beneficial for students who are doing a thesis or dissertation.
Finally, English tutors can help students prepare for standardized tests, such as the SAT or ACT. These tests require strong English skills, and a tutor can help students develop the necessary skills and strategies to succeed on these exams.
In conclusion, English tutors play a crucial role in helping students achieve academic success. They provide individualized attention, develop strategies to improve skills, and provide academic support and guidance. Whether it be improving writing skills, reading comprehension, or speaking skills, English tutors can help students achieve their goals and succeed academically.